Laura Rhodes-Levin, LMFT., Founder of The Missing Peace Center for Anxiety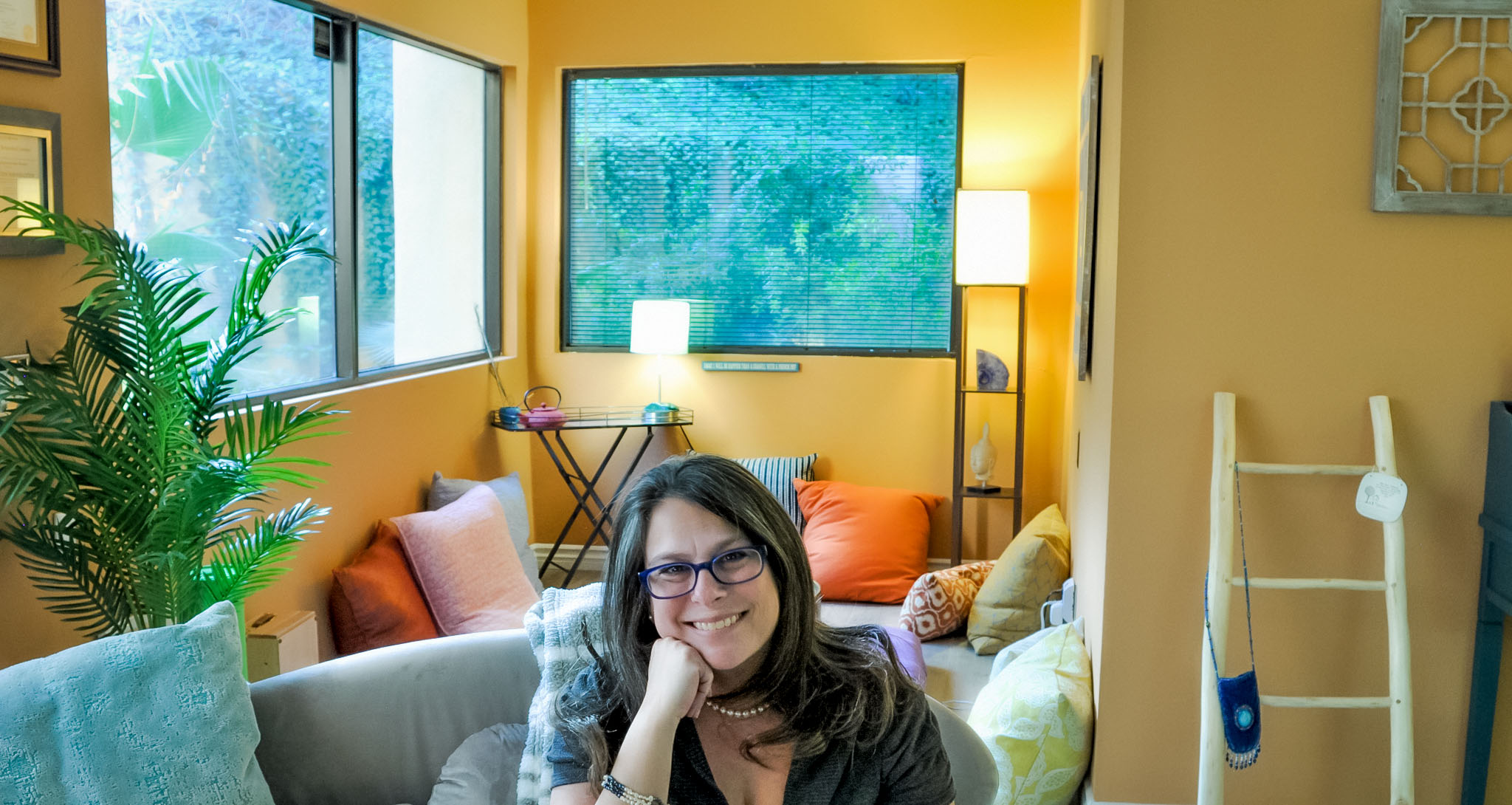 Laura Rhodes-Levin, LMFT., is a licensed therapist who specializes in the evaluation and treatment of anxiety, depression, and trauma. She holds a Master of Science in Counseling and is known for her unique approach in the understanding of anxiety and anxiety disorders.
Laura is the Founder of The Missing Peace- Center for Anxiety, a facility that offers a variety of modalities, including Psycho Therapy, Neurofeeback, Play Therapy, Olfactory Anxiety Reduction, Group Therapy, Movement, and more to help ease the nervous system and restore the brain, body, and mind to a place of calmness and relaxation.
At The Missing Peace Center for Anxiety, therapy is combined with modern technology to help facilitate the brain to return to its senses and reach a feeling of well-being.
In addition, Laura currently serves as the Co-Chair for the Special Interest Group of Integrative health for the Anxiety and Depression Association of America (ADAA), an international nonprofit membership organization and leader in the education, training, and research for anxiety, depression and related disorders.
In the past, she has received many honors for her work including a Recognition Award for Going Above and Beyond in the Assistance of Rehabilitation Programs for the National Council of Jewish Women, and The National Council of Jewish Women has bestowed her with the Unsung Hero Award by the City of West Hollywood, as well.
Laura has served as an expert on psychological issues on several outlets and has been seen on KTLA, Good Day LA, Fox News, KCAL 9, KCBS, KABC, and more.
Linda Finlayson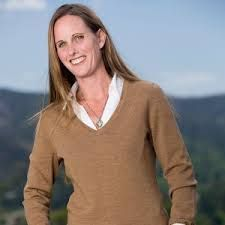 Director of Administration and Admissions
Linda joins the team with a plethora of experience from running an office to being an executive culinary chef.  Her ability to tune into the needs of others has created an environment at our center that allows our program to flow with efficiency.
Linda handles booking all the appointments and acquainting clients with the facility, when she is not dealing with day to day operations or doing some neurofeedback.
She has worked at both inpatient and outpatient facilities in her career.  Her background graces her with loving, understanding that our clients need when addressing their trauma, depression and anxiety
David Hughes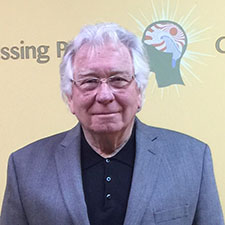 CFO
David will handle all of your billing needs, doing his best to ensure that your insurance is properly taking care of your treatment, or helping you to make arrangements to do so personally.
Heather Lucero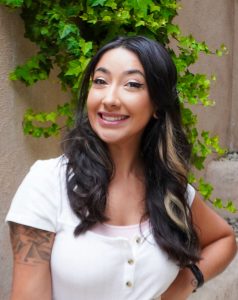 Director of Client Coordination
Heather is responsible for client coordination and scheduling, as well as overseeing the neurofeedback department. Heather has been with The Missing Peace over 5 years, starting as a neurofeedback technician and moved up to the position of the Director of Neurofeedback prior to becoming the Director of Client Coordinations. Heather is well versed in the neurofeedback technology and can answer any of the questions you have regarding the program or neurofeedback.
Chris Laurance
Utilization Review/ Billing
Chris contributes his many skills developed with Substance Abuse facilities to the Missing Peace team. Insurance and finance are his specialties. He diligently works to make sure all Insurance companies provide clients the time needed to address their issues. He's always available to answer any client questions and to solve any problems that may come up.
Vince Lia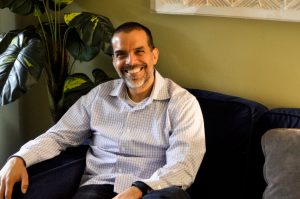 Wellness Coach
Vince Lia is an Integrative Nutrition Health and Wellness Coach. He works closely with clients to help them feel their best through individualized food and lifestyle changes that meet their unique needs and health goals. After seeing the impact these changes had on his own life, he became passionate about helping others experiencing the same thing. He guides clients to understand the benefits about the food that is both on and off their plate.
Jesslyn Shani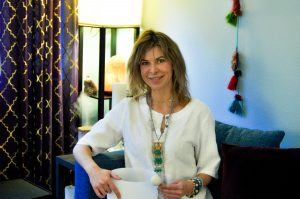 Certified Hypnotherapist
Born and raised on Cape Cod, Jesslyn moved to Los Angeles after earning her Bachelor of Arts in Psychology from Simmons College in Boston, MA.
Jesslyn has always been intrigued with the mind and its power to accomplish great things, be it reaching a physical target or in achieving amazing life goals; which lead her to study the art of Hypnosis.
Jesslyn earned her certification in Hypnotherapy through an intense and rigorous training program created by Roy Hunter that is recognized by the National Guild of Hypnotists.
As an active member of two large nation-wide and International Hypnosis groups, Jesslyn is always learning new techniques and strategies to help her clients.
Jesslyn also uses additional modalities to enhance her clients' experience and facilitate success such as Neuro Linguistic Programming (NLP), energy work, Om cards, Crystal Singing Healing sound bowls, Reiki healing and more.
Whether you are struggling with anxiety or frustrated with not losing weight or looking to improve in your career, you'll benefit from a visit with Jesslyn.  Hypnotherapy can affect a positive change in any area of your life.
Micah Newberry
Neurofeedback Technician
Micah is a certified Biofeedback technician. He received his formal education from the University of San Francisco, earning a BA in Philosophy, with a minor in German, and an emphasis in Classical Literature. He has also studied various forms of meditation and holistic healing, including massage for emotional wellness, energy work, and cognitive behavioral therapy. Micah has extensive experience in early childhood development and physical fitness. His unique perspective offers an eclectic approach to understanding the human condition and encouraging personal growth. Change is inevitable. What we learn is a choice in every moment.
Tiffany Highbridge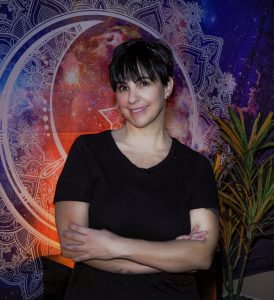 Massage Therapist
Tiffany has been a massage therapist since before there were dinosaurs. She chose this profession because she finds helping people fulfilling and rewarding.
As you enter her massage room, you'll immediately transcend into a tranquil, relaxing, peaceful environment.
"I believe we can find physical and emotional comfort from massage.
I strive to provide for my clients, soothing relaxation and a renewed sense of wellness."
Jessica Ziehl
LMFT
Jessica is passionate about working with both children and adults through individual, family and group therapy while incorporating art.  She prides herself on offering a safe and warm environment where her clients are free to explore.  Prior to obtaining her graduate degree from Phillips Graduate University in Psychology with a focus in Marriage Family Therapy & Art Therapy, Jessica spent many years in the business world working in human resources and design.  She holds a Bachelor's degree in Art History from Emory University in Atlanta Georgia.  As an Licensed Marriage and Family Therapist (LMFT) working towards full licensure in the greater Los Angeles area, Jessica utilizes art because it gives voice to experience through visual and symbolic expression while engaging the mind, body, and spirit.  Through this kinesthetic, sensory, perceptual and symbolic experience, clients often experience improved self-esteem and self-awareness; access their resiliency and insight; & reduce conflict and distress.  Art therapy is a unique therapeutic tool that can offer you immediate access to feelings and the means to express them in a safe manner.
Nicola Salter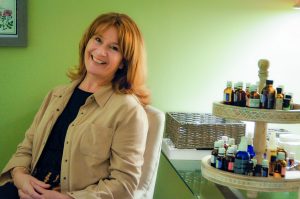 Integrative Emotional Wellness Practitioner
Nicola Salter is a Mentor, Author and certified professional Clinical Aromatherapist from London, England now living and working in Los Angeles. She has extensive experience for implementing Reiki, Aromatherapy and meditation methods into clinical settings, the corporate world, lectures, live webinars and promotes the use of wellness techniques for veterans, nurses and the medical profession.
She has also created her own skin care and wellness line in the past and is now delighted to bring her expertise in the field of essential oils to our Center to support clients with a unique and powerful proven method using the sense of smell, journaling and meditation to build coherence, reduce and better manage stress and anxiety. Her book Hot Water for Tea introduces the reader to the many health benefits of teas and essential oils that can be easily incorporated into every-day living and improving stress reduction.
Janine Delwarte
Musical Director, Arranger & Composer
Janine Delwarte has played a part in setting the magical atmosphere
with music for Circus Flora a theatrical circus since 1988. She
comes from a family of musicians and has been performing since
the age of seven. Janine is a professional woodwind player,
producer, and composer in Los Angeles. She is the composer for
Circus Flora in Saint Louis and The Big Apple Circus in Lincoln
Center, NYC.  Her musical credits include Little Richard, The
Coasters, The Platters, and Shirley Bassey to name a few. Her TV
appearances include Murphy Brown, Sliders, Fame LA, Beverly Hills
90210, and Picket Fences. She has fronted The Vibe Tribe, which is
described as "generating a sonic journey through world music,
dance, and visual arts." For the past 33 years Janine has been the
coordinator, a music educator and clinician in Conejo Valley,
California. Currently, Janine is the director of "The Conejo Valley
Music Camp" and the "Elementary Instrumental Music Coordinator"
for the district. She has performed throughout the world as a
professional musician in all styles of music. Miss Janine brings a
broad musical perspective to her students.
She attended California State  University, Northridge B.A 1985  In
Music Performance and Education and California Institute of the Arts
M.A. 1991 Jazz performance and Composition.
Ryan Dusick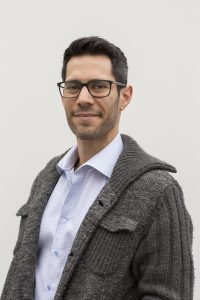 AMFT
Ryan Dusick is an Associate Marriage & Family Therapist (AMFT) with a BA from UCLA and an MA from Pepperdine University. Ryan brings his unique journey of personal recovery, as well as his years of educational and professional experience, to his clients seeking help with their mental health challenges. Ryan prefers to think of his work as a collaboration, in which he and his client work together to discover new ways of holistically addressing theirissues, tailoring therapy to the distinctive needs of each individual.
Ryan found his passion for helping those struggling with anxiety, depression, trauma, substance use, etc. while volunteering at the Matrix Institute's intensive outpatient clinic for two very fulfilling years. Inspired by his work as a peer support and co-leader of groups, Ryan went back to school to earn his master's degree in clinical psychology, while beginning his MFT training with clients at the Center for Professional Counseling in North Hollywood. Now an AMFT, Ryan continues to enjoy collaborating with his clients and watching them begin to flourish, sometimes for the first time in their lives.
Ryan brings loving compassion to those that are suffering through their mental health challenges, and believes his very purpose in life is to offer empathic support, intellectual insight,and helpful guidance to each of his clients in their journey from suffering to thriving. He looks forward to working with you as you begin your passage to recovery.
Crystal Kennedy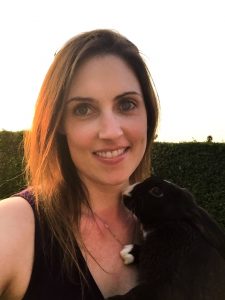 AMFT
Crystal earned a BA in Psychology from The University of California, Santa Barbara and an MA in Clinical Psychology from Pepperdine. She is a member of Psi Chi, the International Honor Society in Psychology. Crystal works somatically and relationally from a foundation of mindfulness and a healthy relationship to self. She also works from a nurturing and embodied perspective, which is deeply rooted in compassion. 
She is a Certified Trauma Professional and works from a trauma-informed lens. Crystal is certified in Brainspotting and mindfulness-based EMDR. She utilizes mindfulness and somatic interventions, Attachment Based Psychodynamic Theory, Internal Family Systems or Parts Work and systemic based theories, Dialectical Behavioral Therapy (DBT), Cognitive Behavioral Therapy (CBT), meditation, grounding and breathwork. She is also trained in art therapy, health and wellness and Trauma with Bessel Van der Kolk.
Crystal is an integrative therapist and therefore seeks to tailor treatment to the individual, blending concepts and tools from multiple modalities. She is passionate about doing her own work. She has extremely high integrity and is also an environmental activist. Crystal often assists Brainspotting trainings and continues to grow and learn new tools to assist her clients in their healing process. She works with individuals and couples.
Hannah Cohen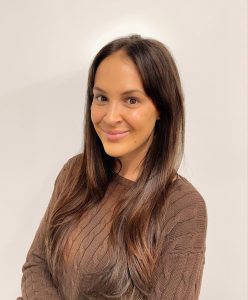 AMFT
Hello! I'm Hannah (she/hers/her), an Associate Marriage and Family Therapist. I received my Master's degree in Clinical Psychology from Antioch University, Los Angeles and my Undergraduate in Psychology from USC.
Prior to becoming a therapist, I worked in the nonprofit space, helping create employment and learning opportunities for people with disabilities. When reflecting on my professional life, I was always pulled to conversations, inspired by people and their vulnerability, and curious about their stories – their insight, resiliency, individuality, joy, and unique experiences that they contributed to this world. The belly laughs, as well the struggles shared, created meaningful relationships and an abundance of gratitude and presence in my life that led me to this work.
My client's well-being and safety is my number one priority, and I strive to support clients with becoming kinder and more curious with themselves and their needs. I hold hope for my clients until they can hold it themselves.
Carter Wilkes
AMFT
(he/him/his) was born and raised in the great city of Los Angeles. Through that journey, he was met with life's unpredictable challenges and struggled with those challenges. He discovered new fears that he had never recognized before, he felt disconnected and realized he needed support. This was where he started his own journey in therapy, which led him to a lifelong passion and a career for supporting others as he was once supported. 
Institute for Creative Mindfulness EMDR Training Part I
Master of Arts in Clinical Psychology, with a specialization in Trauma-Focused Therapy Antioch University, Los Angeles
Bachelor of Arts in Psychology, California State University, Northridge
Associate of Arts in Psychology, West Los Angeles College, Los Angeles