Laura's life path has lead her to a Master of Science in Counseling with a specialization in Anxiety.
She feels blessed to find a career which combines her fascination with the brain, and her deep passion for helping people. For the past several years she has treated body, mind and spirit with psychotherapy, neurofeedback, meditation and mindfulness for rehab facilities, adults and children with learning disabilities, as well as, people suffering with depression and anxiety for the mind. Laura has received many honors for her work including a Recognition Award for going above and beyond in the assistance of rehabilitation programs for the City of West Hollywood. In addition, the National Council of Jewish Women bestowed her with the Unsung Hero Award for assistance and provision of programs for youth.
She's thrilled to introduce you to the amazing staff and help reduce the pervasive and painful experiences of anxiety so common in today's world.
Laura Rhodes-Levin, LMFT, Founder
Lic. # 96187
LINDA FINLAYSON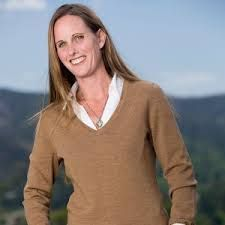 Director of Operations
Linda joins the team with a plethora of experience from running an office to being an executive culinary chef.  Her ability to tune into the needs of others has created an environment at our center that allows our program to flow with efficiency.
Linda handles booking all the appointments and acquainting clients with the facility, when she is not dealing with day to day operations or doing some neurofeedback.
She has worked at both inpatient and outpatient facilities in her career.  Her background graces her with loving, understanding that our clients need when addressing their trauma, depression and anxiety
NESS OUTHLET
Certified Massage Therapist
Ness is truly gifted with magic hands.  She has been blessed with this talent from a very young age. She honed her skills when she attended the 3 Oaks Academy Integrative Therapy Clinic where she studied anatomy and physiology with a focus on anxiety and relaxation.  When Laura Rhodes-Levin, founder of The Missing Peace-Center for Anxiety, got her first massage from Ness, she offered her a place in the organization on the spot! Fortunately, for the patients at our center  Ness agreed.  She will sit with you face to face and discuss where you hold anxiety in your body and then you can lay back and feel your anxiety melt away.
Maryna Allan
Certified Practitioner
International teacher and energy healer Maryna conducts Qi Gong Movement classes and private Energy Medicine Balancing sessions. She is a certified practitioner in the work of well-known author and teacher Donna Eden. With extensive Qigong training in China, she helped found the Hexianju Qigong Center on Hainan Island in China. She studied in China with Qigong Masters over 11 years. Maryna combines Qigong, gentle stretches and Energy Exercises to move stuck energy, calm the fight/flight response and induce deep relaxation and inner calm. Her programs have been offered Internationally and locally and recently featured on The Sacred Science's online Energy Healing Video Series.
CYNTHIA EDELSTEIN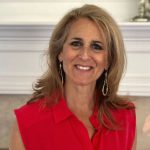 Licensed Marriage and Family Therapist/Art Therapist
Cynthia's life journey has led her to hold a deep respect for the power of healing and transformation in each human being. To this end, she considers it an enormous honor and privilege when she can help facilitate the change that someone is seeking in their lives through therapy. Cynthia is both a Marriage and Family Therapist and a Registered Art Therapist, working with her clients to help them navigate those areas in their lives where they feel stuck, challenged or are seeking to gain greater insight about their lives and relationships. Cynthia is currently in private practice, on staff at The Missing Peace-Center for Anxiety, and an adjunct faculty member at Phillips Graduate University in Chatsworth, California.
HEATHER LUCERO
Neurofeedback Technician
Heather is the latest edition to our center. Having spent time working at a treatment center, Heather found her passion for helping people. She decided to expand her portfolio and for the last year and half has worked as a personal trainer. She knows the body well. Her knowledge of how to treat the body, nourish it, and connect to it is a gift to us. Heather even participated in a body building pageant last year! She is excited to add neurofeedback to the list of ways she can help her clients. Did I mention she is an amazing artist?
NICOLA SALTER
Clinical Aromatherapist
Nicola Salter is a Mentor, Author and certified professional Clinical Aromatherapist from London, England now living and working in Los Angeles. She has extensive experience for implementing Reiki, Aromatherapy and meditation methods into clinical settings, the corporate world, lectures, live webinars and promotes the use of wellness techniques for veterans, nurses and the medical profession. She has also created her own skin care and wellness line in the past and is now delighted to bring her expertise in the field of essential oils to our Center to support clients with a unique and powerful proven method using the sense of smell, journaling and meditation to build coherence, reduce and better manage stress and anxiety. Her book Hot Water for Tea introduces the reader to the many health benefits of teas and essential oils that can be easily incorporated into every-day living and improving stress reduction. You can discover more about aromatherapy at: Aroma 1 Apothecary
AMY DALGLEISH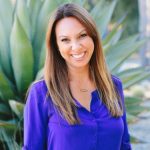 Certified Life Coach and Energy Practitioner
For almost two decades Amy has dedicated her life to helping others work through the things that hold them back from living to their full potential with certainty and courage. She has the ability to see in others the parts of themselves that they have suppressed and bring out the best in them. Amy knows a side of suffering that helps her relate to and be useful in guiding people that have adversity on a very deep level. She has experienced a beautiful life regardless of any challenge and believes all should. Amy's work passions are being a Life Fulfillment Coach where she helps others look at their belief systems and teaches them to live passionately not allowing anything to hold them back and an Energy Practitioner specializing in trauma.
Kim Greeley
Licensed Marriage and Family Therapist
I have been a licensed Marriage and Family Therapist for almost 25 years. My experiences range from working in a locked psychiatric unit of a hospital (for over 10 years), running and working at various residential and outpatient mental health and drug and alcohol programs, to having a successful private practice. There are times when one's trauma becomes an obstacle to continued growth. When this happens, I am here to help.
EMDR allows me a way to work with a client that is being controlled by the impact of their past. EMDR is an evidence based approach proven successful in helping people suffering from PTSD, and other symptoms of trauma. As a certified EMDR therapist, I have been able to help people work through trauma, that they long ago gave up hope of ever doing. I have learned to trust the process of EMDR, and have seen miraculous results.
May you be happy, may you be at ease, may you be free from suffering; as you pursue your life's journey.